The Dundalk Democrat ran an article on The Physio Rooms last week, focusing mainly on the passion and motivation of founder Joanne Connolly: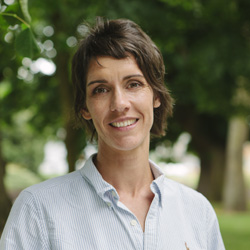 With more than 20 years' experience behind her, Joanne Connolly opened The Physio Rooms in Dundalk  in 2010, and now employs three part time therapists. The practice operates from two clinics, in Felda Health, Fitness & Spa, and in The Medical Eye Centre in Dundalk's town centre. The Physio Rooms offers three main services: Chartered Physiotherapy, Craniosacral Therapy and Licensed Acupuncture (with Dry Needling). This is a unique combined approach.
Joanne herself is a Chartered Physiotherapist and a Craniosacral Therapist with training in the Bowen Technique. "Undoubtedly the best part of my job is the people. I really enjoy people, their stories and their humanity. People usually arrive at my doorstep in pain, distress or discomfort. I always find that a humbling experience. Deep listening, a sound medical training and additional skills can find the nub of the problem.
In a nutshell, we offer better health. Pain can stop you doing the things you love. Getting pain relief, feeling better and understanding the mechanics of your injury or problem can… get you back to doing the things you love."
Click on the article to read in full.