Joanne opened The Physio Rooms in February 2010 after returning from Australia. She is a Chartered Physiotherapist passionate about people. She primarily works as a Craniosacral Therapist. The nuances of health and how we heal is at the heart of her practice. Joanne has worked in a variety of clinical settings at home and abroad and enjoyed a wealth of experience.
Joanne has three children: 7 year-old Sophie; 5 year-old Reuben; and 3 year-old Teagan.
Testimonials
Having had previous positive experiences at Joanne's clinic when my children were small, it seemed like a natural choice for us to return when my teenager was struggling with stress and anxiety.  Joanne skillfully and intuitively provides a respectful, safe space and is able to form a connection with clients very quickly.  My teenager trusted her and felt able to open up in a way that I hadn't expected.  Being present at the sessions gave me so much insight into what my teenager was experiencing.  It was like a reset button for our relationship, and has helped our connection massively. Following a course of sessions, my teenager was less stressed, more resilient and more able to cope with the challenges of school and social situations. This has continued to develop and the benefits for us both and for our relationship are long-lasting.  I wholeheartedly recommend Joanne to teenagers and their parents (and people of all ages really!).  She is a diamond!
Teenage Anxiety
I've attended Joanne's clinic with two of my babies as newborns for craniosacral therapy whilst we were establishing feeding. The difference even 24 hours later was incredible-a much happier, more comfortable, relaxed baby which massively impacted our feeding experience. Literally no more pain for me. After seeing her magic work I started attending myself for physiotherapy, and very soon it became a regular appointment. She has a vast wealth of knowledge and amazing intuition when it comes to addressing all the niggles and aches of a postnatal mammy. In more recent months my issues were related to returning to exercise and again, I couldn't fault her approach. I've recommended her to all my mammy friends!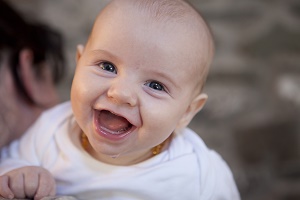 I cannot recommend The Physio Rooms enough. My son displayed symptoms of reflux at around 5 weeks old, vomiting after every feed, back arching and screaming with pain. After a few sessions of Craniosacral Therapy with Joanne he is a different baby. I cannot thank her enough. I have recommended her to friends and family. It has prevented my son taking any unnecessary medications and he is pain free and taking feeds with no problems.
Baby with Reflux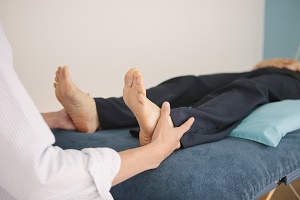 Going to The Physio Rooms, I found an excellent Physiotherapist whom I would recommend to anyone. Her holistic approach and positive, compassionate attitude also really enhance her practice. I have found that going to The Physio Rooms for treatment has been of great benefit to my health and has given me much pain relief.
Physiotherapy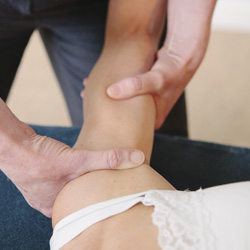 I have been a client of The Physio Rooms for Physiotherapy on a number of occasions. Initially, I had a shoulder injury which improved immensely with the help of Craniosacral Therapy. I had tried many other treatments outside The Physio Rooms and nothing helped. I particularly liked that my therapist listened to my concerns before beginning any treatment. I did not want a heavy handed approach that would only serve to increase my injury, pain, and anxiety. I have also used The Physio Rooms when dealing with pregnancy related pelvic and back pain. The treatments offered were both calming and effective. I had SPD, lower back pain, and a lot of tightness in my hips and legs both during and after the pregnancy. I found that Craniosacral Therapy, pressure points and the Bowen Technique all helped to ease my discomfort and pain. Many thanks, a very happy client, Karen.
Craniosacral for Injury and Pregnancy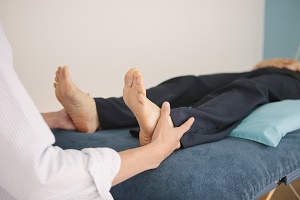 I was born with unilateral talipes (clubfoot) and have been to many Physios and received various treatments over the years for recurring pain in that foot. You didn't know much of my medical history, yet when you felt into my body, through my foot, you picked up a lot of it. In all the years of treatments, it was the first time ever that a practitioner looked beyond the localised pain and considered me as a whole. I left that first session feeling like something magical had happened. Ina
Foot Pain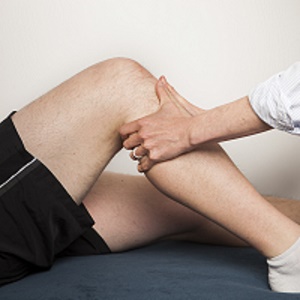 I came to The Physio Rooms about 3 months ago with knee/leg pain.  I had tried many avenues to finally sort out my pain issues but nothing worked. I was delighted when I met with Joanne.  I explained the history of my knee issues from over the last 25 years.  Joanne was a breath of fresh air when she outlined her methods and philosophy.   I was extremely open to a new way of looking at my issues. We spent the first number of sessions working on getting my body back into balance and helping it understand how to heal again. We spent a further number of sessions working on stretching and strength. In total I have had 5 sessions and I am now back running with ease – something I have not done in over 10 years. I am delighted with the friendly and professional service I have received from The Physio Rooms.  I would highly recommend a consultation. Padraig
Relief for Pain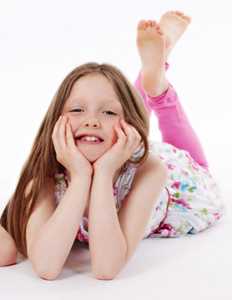 Both my daughter (aged 11) and I highly recommend Joanne. She has successfully used Craniosacral and traditional Physio to help relieve back and neck pain for us both. She has helped us to make small changes in our lives to make our body and mind stronger and more able to cope with everyday stress. She is very good at putting the client at ease and treating the whole body not just the area of pain.
Back and Neck Pain Relief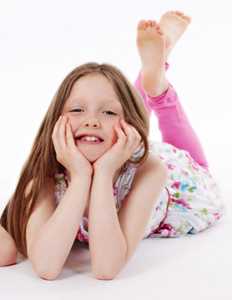 My 10yr old daughter was suffering with bad constipation and was extremely lethargic with little or no energy.  I took her to Joanne for Cranio and after 3 treatments the change in her was dramatic.  Her energy levels soared and she was able to keep up with her friends again while out playing.
Craniosacral for Children