Sheila graduated with a BSc Hons degree in Physiotherapy from the University of Ulster at Jordanstown. She gained her initial experience working in the University Hospital of Wales, Cardiff, with a varied caseload (orthopedics, neurology, respiratory and psychiatry). From there she has gone on to gain 20+ years' experience in the area of Musculoskeletal Physiotherapy.  She worked for 4 years in Epsom Citisport Orthopaedic Clinic outside London and, closer to home, at Crosslanes Physiotherapy clinic for 15+ years.
Sheila has completed many post graduate courses in the treatment of the spine, pelvis and peripheral joints as well as in the management of pain. In 2007 she gained a Licenciate in Traditional Chinese Medicine at the Irish College of Traditional Medicine. She has chosen to specialise in the use of Acupuncture for general health and well-being. Her particular interest is in the holistic assessment and treatment of people with health issues related to both musculoskeletal and general health. She does this through Physiotherapy and Acupuncture.
She has a particular interest in:
neck, back and pelvic girdle pain;
relief of soft tissue and myofascial trigger point pain through hands on work, acupuncture, dry needling;
women's health issues linked to menstrual difficulties, pregnancy, fertility, menopause, bladder function;
stress, anxiety, sleep;
respiratory conditions such as chronic or recurring infections, sinusitis, hay fever.
Testimonials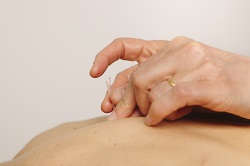 Following disc surgery, I came to The Physio Rooms for treatment of continuing pain in my leg and knee. I was unable to walk any distance. Hands-on Physiotherapy and rehabilitation exercises helped a lot to improve my movement and strength. I had never tried Acupuncture but found it particularly good for relieving the nervy pain I was getting down the leg. Craniosacral therapy helped boost my energy. For me, the combined approach worked very well to maximise my recovery. I now walk three miles a day five times a week with little to no pain.
Recovery from Surgery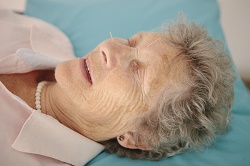 I would like to thank you. I have been going trough the menopause for two years now. The hot flushes and night sweats were a not a nice experience. I went to The Physio Rooms for Acupuncture and it was the best thing. I have no sweats, no hot flushes and I can sleep, no panic attacks or anxiety. I do not take HRT, NO pills at all. Thanks again. MM
Menopause and Acupuncture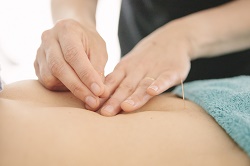 After three miscarriages in early pregnancy I turned to Acupuncture as I heard it helped with blood flow throughout the body, the growing placenta in particular. Sheila was friendly yet professional, and made me feel at ease straight away. The relaxation and subsequent energy I felt both during and after my treatment was remarkable, and as I'm currently 38 weeks pregnant, it clearly worked a treat! I can't recommend it - and Sheila - enough.
Acupuncture & Fertility