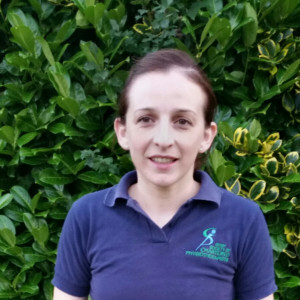 Fiona qualified with a first class honours degree in physiotherapy from Trinity College Dublin in 2008 and is a member of the Irish Society of Chartered Physiotherapists.
She has gained valuable experience in the HSE working across a range of disciplines including orthopaedics,  respiratory medicine, stroke rehabilitation, paediatrics.
She specialised in the area of musculoskeletal pain when she completed a masters degree from UCD in 2012. Her research in athletic groin pain was published in an international medical journal and was presented at conferences nationally and internationally.
She has completed numerous postgraduate courses including dry needling.
An avid sportsperson, she has worked with athletes of all levels and disciplines, most recently with the Meath senior intercounty football team.
Fiona's greatest strength is her patient-centred and empathetic manner which underpins all her treatments. She is commited to returning clients to their best.